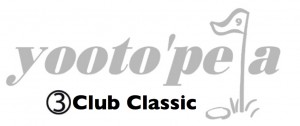 The 3 Club Classic is a 9 hole event. Participants are only allowed to register 3 clubs. The use of only three clubs forces golfers to be creative and invent shots, especially around the greens. This event puts a major emphasis on shot making, club selection and making the most out of limited resources.
Our event will be held at the Historic Carroll Park Golf Course a 9 hole course (2 par 3s & 7 par 4s) in Downtown Baltimore Maryland. Proceeds from the 3 Club Classic will go to the First Tee of Baltimore. Carroll Park Golf Course has significant ties to the great boxing legend Joe Louis. His son Joe Louis Barrow Jr. was instrumental in the creation of The First Tee Program.
If you have any questions about our event, please feel free to contact Norris Moore Jr., Tournament Director through email at moore@yootopeagolf.com
or
Thank you in advance for your interest and support.
View the map below for the golf course location. Click the marker on the map to get directions.
[wpgmza id="1″]