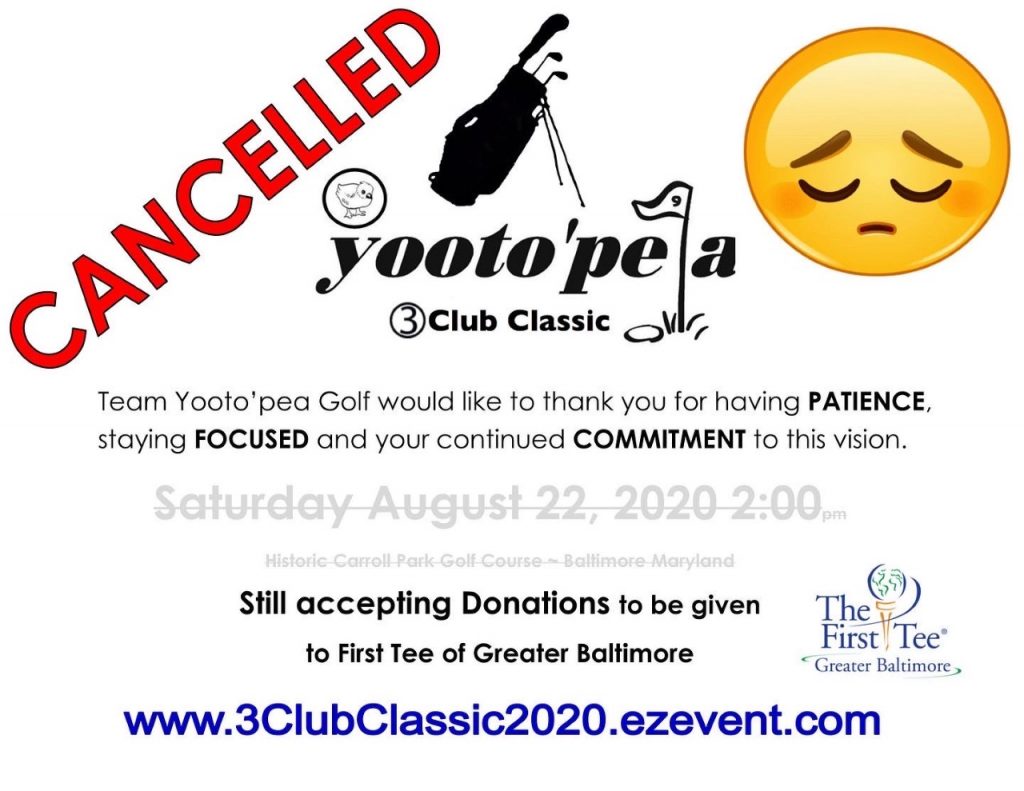 Team Yooto'pea Golf hopes you are coping well during these uncertain times.It is with sadness that we must inform everyone that the 2020 3 Club Classic has been cancelled. With that Mayors recent announcement to cancel all special events in Baltimore through August 31st we have decided for the safety of all to cancel the 2020 event.  All registration and sponsorships will be returned. 
We are excited to still be accepting donations via event website, https://www.ezevent.com/3ClubClassic2020 

ALL donations will go directly to the First Tee of Greater Baltimore as planned. We would like to thank you for having PATIENCE, staying FOCUSED and your continued COMMITMENT to the 3 Club Classic ⛳️
Don't forget to Subscribe to our YouTube page (https://www.youtube.com/user/yootopea) and follow us on social media for images and videos. 
Thank you from Team Yooto'pea Golf LLC,
Norris Moore Jr.
Michael Floyd Jr.
DeBrandon Jews Sr.