PRESS RELEASE
Kind of Blue
Baltimore MD, August 7, 2014: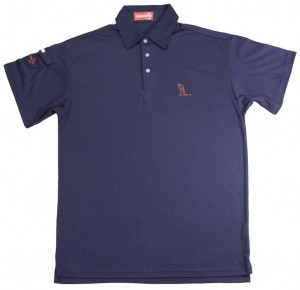 Yooto'pea Golf LLC releases the next edition of its Signature Red Label polo. "Kind of Blue" is a celebration of this season's' final major. The PGA Championship held at Valhalla. You practiced and prepared in Range Gear all season to enjoy the game a little more. This polo is for the course, office or a great night out in the city. It's easily going to become your other favorite new shirt. This is our final product release of the season. The style and color were inspired by the great Miles Davis and his timeless album Kind of Blue. Golfers who currently follow Yooto'pea will recognize the style, cut and durability. Golfers new to the Yooto'pea experience will appreciate the time and care in what we produce. Patience, Focus and a Commitment to getting better continue to drive our brand recognition.
Yooto'pea Golf's preparation for it's 1st tournament continues to build momentum. The "3 Club Classic" is a 9 hole event. Participants are only allowed to register 3 clubs. Three clubs force golfers to be creative and invent shots especially around the greens. This events puts a major emphasis on shot making, club selection and making the most out of limited resources. We are hoping to build a tradition that will last a lifetime for golfers. "Which three clubs do you trust?" The dialogue and debate has been amazing. There are so many styles of play and ways to approach this challenge.
Our event will be held August 23, 2014 at the historic Carroll Park Golf Course. A 9 hole course located in downtown Baltimore, Maryland. Participants can register online at yootopeagolf.com or come down to the course and register in person. Yooto'pea will be sending out days and times through social media when representatives will be at the course.
Proceeds from the "3 Club Classic" will go to the First Tee of Baltimore. Carroll Park has significant ties to the GREAT boxing legend Mr. Joe Louis who participated in several outings held at the course. His son Joe Louis Barrow Jr was instrumental in the creation of The First Tee Golf program. Choose your 3 clubs wisely and come out to try something new for a great cause.