"A Love Supreme" – Golf, some Coltrane & Leather
Baltimore, MD  April  03, 2017 – 6am EST:
The Masters is the backdrop for the final piece of Yooto'pea Golf's leather accessory collection. The azaleas and chase of the green jacket is a true love of any golfer. The Masters is the 1st major of the year and a symbol of Spring. This piece is the climax of our Love Story with golf. Our global collaboration with Cueropapel&Tijera has been enriching. There is no limit for creative minds working together. We are forever thankful for Sofia Protti and her Costa Rican team of Artisans.
"A Love Supreme" is a Utility/Shoe Bag. Our bag was conceptualized while listening to John Coltrane's 1965 masterful recording A Love Supreme. Each bag is handcrafted with extreme detail and thought. 9.5 x 14.5 in dimension allows for plenty of space to transport your golf essentials in style to your round or practice session.
We continued the Honey Brown leather theme connected with other pieces from our leather collection. The "Foxy Brown" Progress/Scorecard Holder and "PB&G" Ball Marker. The "Love Supreme" utility/shoe bag just has a lot more leather to love….
"It's the little details that are vital. Little things make big things happen." John Wooden
Features of "A Love Supreme" include:
Honey Brown Costa Rican leather
Handle & Shoulder Strap (2 inch wide)
Essentials Pocket inside
Durable twill fabric inside
Hand Stamped Yooto'pea Golf Logo Patch
Utility Pocket outside
9.5 x 14.5 inches (fits up to a size 14 golf shoe)
Due to the time and craftsmanship of each luxurious bag, our inventory is limited.  After the initial inventory has been purchased there will  a waiting period for each "Love Supreme" bag. Your bag is a limited edition that only a few other people will have 1-30. Our promise to you is, it's well worth the wait.  "A Love Supreme" is absolutely timeless much like John Coltrane's art. It's something that we envision being passed on to future golfers for generations.
A Love Supreme will be sold exclusively at yootopeagolf.com and featured at The 4th Annual 3 Club Classic.
The 3 Club Classic is a 9 hole golf event. Participants are only allowed to register 3 clubs. Three clubs forces golfers to be creative and invent shots especially around the greens. This event puts a major emphasis on shot making, club selection and making the most out of limited resources.
We are hoping to build a tradition that will last a lifetime for golfers. "Which three clubs do you trust?" The dialogue and debate continues to be amazing. There are so many styles of play and ways to approach this challenge.
Our event will be held Saturday August 26, 2017 at the historic Carroll Park Golf Course. A 9 hole course located in downtown Baltimore, Maryland.
Participants can register online at yootopeagolf.com or come down to the course and register in person. Be sure to follow us on social media because Team Yooto'pea will be sending out days and times when representatives will be at the course.
Proceeds from the 3 Club Classic will go to The First Tee of Baltimore. Carroll Park has significant ties to the GREAT boxing legend Mr. Joe Louis who participated in several outings held at the course. His son Joe Louis Barrow Jr. was instrumental in the creation of The First Tee Golf program. Choose your 3 clubs wisely and come out to try something new for a great cause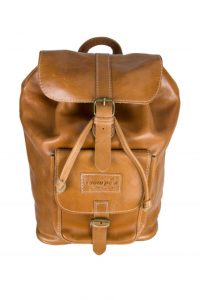 The "Love Supreme" Shoe/Utility Bag can be found exclusively at YootopeaGolf.com
Patience, Focus and a Commitment to getting better continues to be our motto.
Our clothing is based on these principles.
 Classic, stylish, long lasting materials built for performance & maintaining timeless fashion